This week's webwork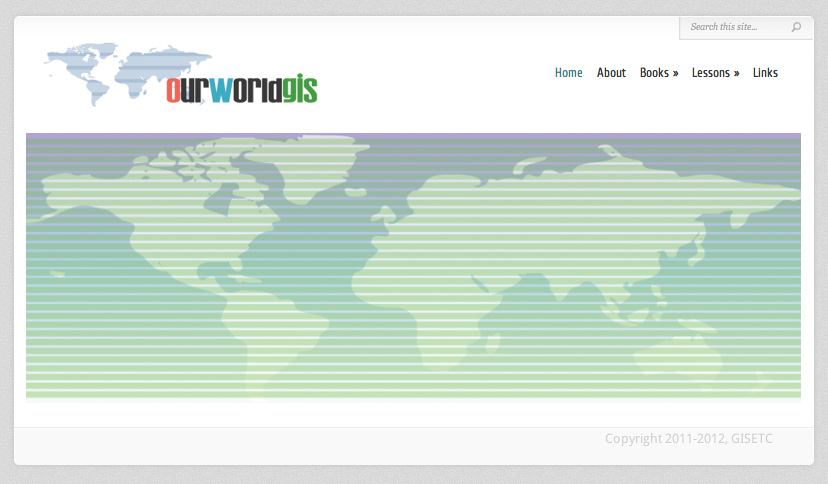 Two small projects fell in our lap last week and we managed to bring both to a close this week. Nolen has officially come on board Beachsmith and we will be heading to Wells Fargo to open his Teen Checking Account on Monday.
Project 1
Findyourtime.com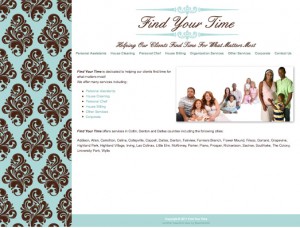 My sweet friend Virginia's niece, Michelle Privett, is starting a new service business helping people with everything from house cleaning to party planning. She had a clear vision for what she wanted for her site and it really came together quickly.
Project 2
Ourworldgis.com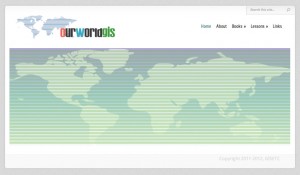 My friend Emily Adams and I sat at my kitchen table and with dueling laptops whipped out this site in 4 hours flat. Thanks to her mad planning and graphic skills, I got to spend my time on implementation and styling and the site turned out beautifully.
I'm continually blown away with WordPress and the explosion of functionality and options.  Last night, Ben spent our date night at Starbucks with our laptops open, styling sites and discovering new things.  I'm not sure there is anything more exciting to me than stumbling across amazing leaps in web development that are easy to implement and FREE!  I HEART WORDPRESS!  And I can't even say enough about my amazing husband who patiently completes the tedious style issues that require an ounce (or ten) of more know-how than I posses.  So glad we are such a great team!!
Our next big project should be to get our own site up featuring our mad design skills… but money talks loudly, especially when we have a falling fence and foundation repairs to tend to.